For the poker fans the 2016 World Series of Poker Circuit is coming up and it is worth waiting for.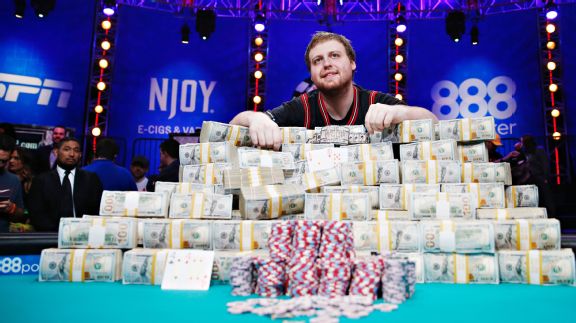 The event will start from 27th October. The event, known in short as WSOP, will be held at Rozvadov which is the King's casino. This venue has hosted the event before. There would be fourteen ring events and cash will be won non-stop at this event.
Most fans have been busy watching the Big One for One Drop Extravaganza. As the final event got concluded this weekend there is a setup being readied for the next event in Europe. It promises to be another big event in poker in Europe this year. Of course, most people love the iconic poker event that is held at Monte Carlo every year in Monaco. The event will be held at Rozvadov in Czech Republic from October 27th. It becomes a hot spot in the world for poker fans when the World Series of Poker Circuit is planned. This place has the largest room for card games and hence, having the event here makes sense.

The event will continue till November 14th. Hence there would be nineteen days during which poker fans will be able to see some great action in the fourteen gold ring events on the WSOP Circuit.
There would be a combined prize money amount to be cashed in by the participants, totaling to €2,250,000. The festival will comprise of a four day main event where the total amount to be won is €1,650. There is a big amount guaranteed such as €1,000,000. The main event will start off with two opening ceremonial days in November, 11th and 12th after which there would be two more days when one can witness the action, between November 13th and 14th. There would be qualifiers that would be run before the event commences at King's.