The 888Live 2017 Poker Festival Barcelona flagship tournament not only reached at its final stage, but also eclipsed the guarantee; the event generated 609 entries and the prize pool of €584,640 in the main event of €1,100.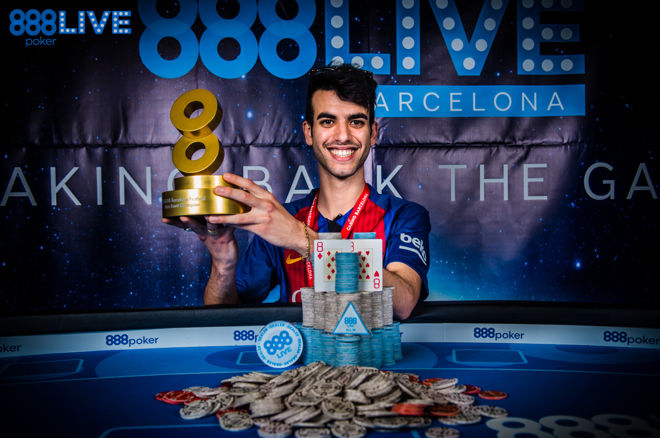 After 22 levels of play and two days, only 25 players remained and come to the tables at Barcelona Casino.
Luigi Shehadeh the poker pro from Italy with his spectacular performance won the tournament. He is just 23-year-old and known as online MTT specialist. He made the trip to Barcelona with his brother Fares. After defeating many, Shehadeh made his way to the final table that had a nine-handed with nearly one third of the chips in play. One by one he defeated all local recreational players and encountered with Carlos Garcia Rodriguez.
On the last day Cate Hall was leading the finalists and the he also made his way to the final table, but he finished in 4th place.
The final result of the Barcelona 888Live main event was this Read more »